2018 Volkswagen Tiguan: A Perfectly Balanced Compact SUV
March 26 2018, Kingston Volkswagen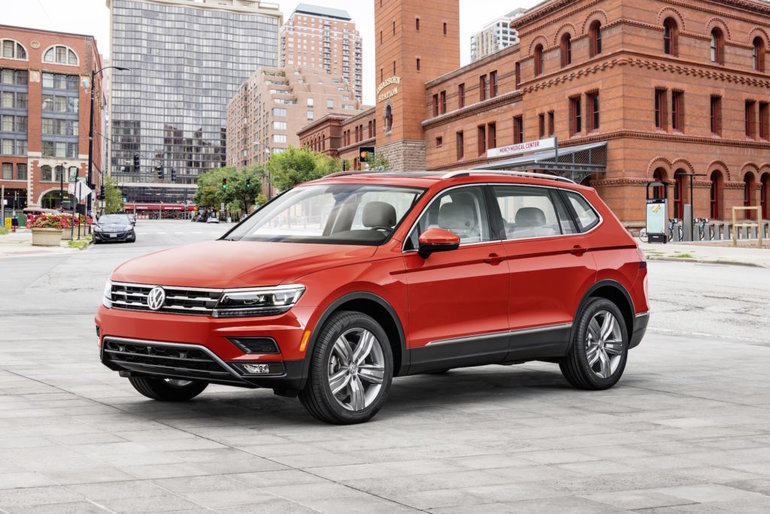 The Volkswagen Tiguan stands out in many ways, especially since the new generation arrived last year.
With the 2018 Volkswagen Tiguan, buyers will find a compact SUV that continues to be a blast to drive, but is now also versatile and has more interior space. This compact SUV truly has a lot to offer, and buyers are sure to appreciate the improvements.
An Extended Wheelbase Means More Space in the 2018 Volkswagen Tiguan
The 2018 Volkswagen Tiguan comes to Canada exclusively in an extended-wheelbase variant, which translates into greater interior room for passengers, and even more space for luggage. This new-generation Tiguan is a lot more spacious than the previous generation, which is good news given that the last model somewhat lacked in this department.
The new model doesn't have this problem. In fact, it's so spacious that you can even opt to add a third row of seats and transport up to seven passengers! This makes it one of the few compact SUVs to offer this possibility.
Moreover, cargo space has grown from less than 700 litres to more than 1,000 litres with all seats in place, and more than 2,000 litres if you lower the rear seats. That's a tremendous amount of cargo space, and it makes the 2018 Tiguan one of the most spacious models in its segment.
Under the hood, there's still plenty of power coming in the form of a 2.0-litre, turbocharged four-cylinder engine that delivers 184 horsepower and 221 pound-feet of torque. This engine is one of the most powerful in its class, and thanks to an 8-speed automatic transmission, it's also one of the most efficient.
To learn more about the 2018 Volkswagen Tiguan, contact us today at Kingston Volkswagen.