All-New 2019 Volkswagen Arteon is Unveiled in Toronto
March 26 2018, Kingston Volkswagen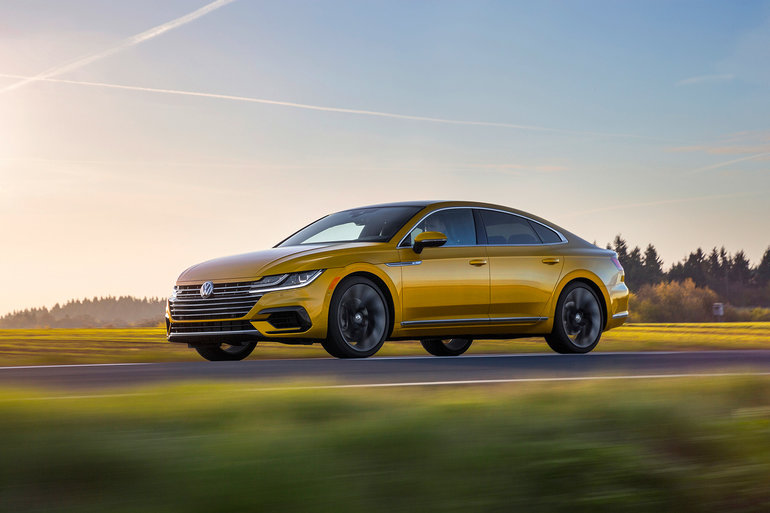 The 2019 Volkswagen Arteon was first unveiled at the Geneva International Auto Show back in March 2017, and now it has arrived in Canada! Introduced at the Canadian International Auto Show in February, the 2019 Arteon is set to hit dealerships sometime in 2018. In the meantime, let's have a look at what we know about Volkswagen's impressive new midsize sedan.
The 2019 Volkswagen Arteon is Pure Luxury Wrapped in a Breathtaking Design
The 2019 Volkswagen Arteon is simply stunning, no doubt about that. Built to replace the Volkswagen CC, it's even more beautiful than Volkswagen's previous four-door coupe. Its design is beautiful from every angle, and so is the interior.
There are also plenty of luxury features in the new 2019 Volkswagen Arteon, starting with heated leather seats front and rear, 18-inch wheels, three-way climate controls, and a lot more. Under the hood, the 2019 Arteon gets its power from a new 2.0-litre, turbocharged four-cylinder engine that delivers 268 horsepower and 258 pound-feet of torque. This engine is paired with an 8-speed gearbox, and 4Motion all-wheel drive is offered.
Built on Volkswagen's MQB modular platform, the new 2019 Volkswagen Arteon will feature a spacious interior and impressive driving dynamics. To learn more about the 2019 Volkswagen Arteon, contact us today at Kingston Volkswagen.